NuCrypt Creating Cutting-Edge Commercial Quantum Instruments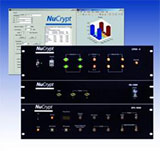 A fascinating emerging field of research and applications development is exploiting quantum effects in optics. Optical photons are well isolated from the environment and can propagate long distances allowing for the distribution of quantum signals and specialty applications in imaging and communications (e.g. quantum key distribution). Unfortunately, as nascent technology, there is very little industrial support leaving researchers to have to go-it- alone and self-fabricate many of the basic systems required to implement experiments. This slows down progress and inhibits new entrants into the field.
---
NuCrypt's Pulsers Deliver Valuable Benefits For Labs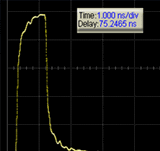 Generating and synchronizing repetitive short pulses can be an invaluable laboratory tool, in part due to their wide spectral bandwidth (the spectral bandwidth is inversely proportional to the temporal pulse duration) and well defined temporal edges. For instance, short pulses are commonly used to measure impedance mismatches (time domain reflectometry), cable delay, or the bandwidth of a component (the pulse serves as a delta function excitation).
---
Short Optical Pulses as Lab Tools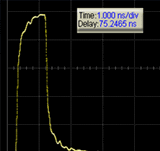 A previous article on our blog noted how short electrical pulses are useful laboratory tools; however, pulses are also very important in many optical applications. One method to generate short pulses is to employ a mode-locked laser. These lasers usually have very wide optical bandwidths (< 1 ps pulse widths), but typically the repetition rate is fixed and the wavelength is seldom tunable.
---